Do you have a garage mirage?
"Garage Mirage"; noun; (ga-rahzh mi-rahzh)
Definition: An optical phenomenon, located in an area of the home designated for automobiles, but usually ignored as if it didn't exist. This area is capable of beauty and pride for homeowners, but usually involves a deteriorating concrete floor while being cluttered with meaningless junk that hasn't found its way to the local donation center yet.
Most likely, you, your family, and even your neighbors see your garage every day. So why have you neglected such a large portion of your home? You may think your garage is too far gone, but here are five common misconceptions about professionally installed industrial quality epoxy coating systems that will give you the motivation to give your garage the makeover it deserves!
#1: It Doesn't Last
In the past, garage floor coatings were installed by homeowners or local painters using materials purchased in kits at the local paint or home improvement stores. The installer attempts to prepare the floor per the directions, using muriatic acid, pressure washing, or ignoring preparation altogether. These types of systems stain easily and generally within a few days, weeks, or months the coating peels off as a result or hot-tire pick-up (this is where a vehicle tires peel or delaminate the coating from the concrete).
Professional coating companies like Granite Garage Floors will typically spend 70% of the time preparing the concrete surface utilizing commercial grade diamond grinding equipment that mechanically profiles the concrete and then applies an industrial quality coating system to the properly prepared surface. These coating systems may include epoxy, polyaspartic, urethanes or a combination of them based on the look, durability, and investment level that the customer chooses. Any product that is not professionally-installed utilizing industrial materials is a TEMPORARY SOLUTION.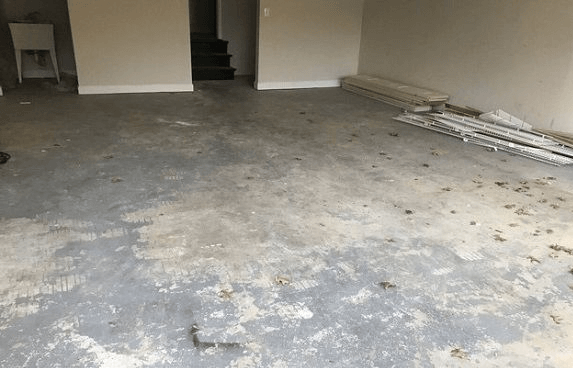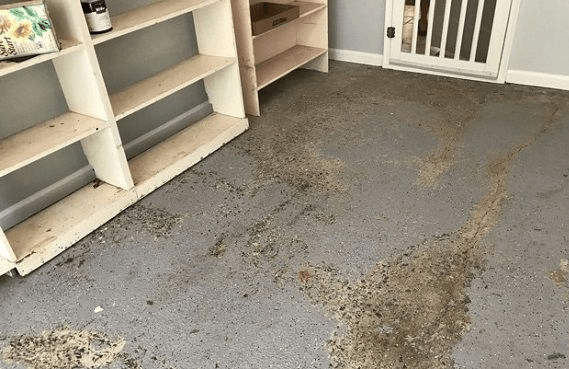 #2: Garages Aren't Meant to be Pretty
The garage is the primary point of entry into your home. Why would you want it to look dark and drab? A Granite Garage Floors can bring a warmer, welcoming feeling to your home, as well as create a light and clean surface to walk on that is durable and easy to clean. Don't let such a large space of your home go to waste! With a garage floor makeover, this can be an area that is an extremely inviting entry point into your home, where guests and homeowners can be proud of the appearance!
What is usually an area of embarrassment for most homeowners can be a beautiful setting once renovated. Contrast your wall colors with a gorgeous garage floor finish that meets your needs from a durability and designer perspective. From trendy to classic choices, we have a plethora of options that are sure to make your home stand out (check them out here!).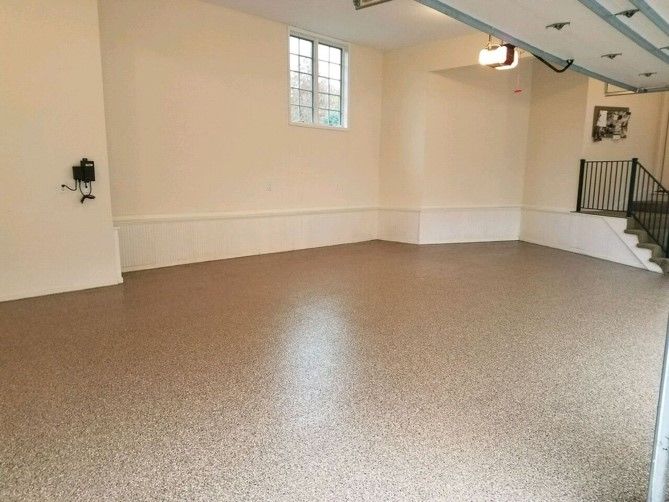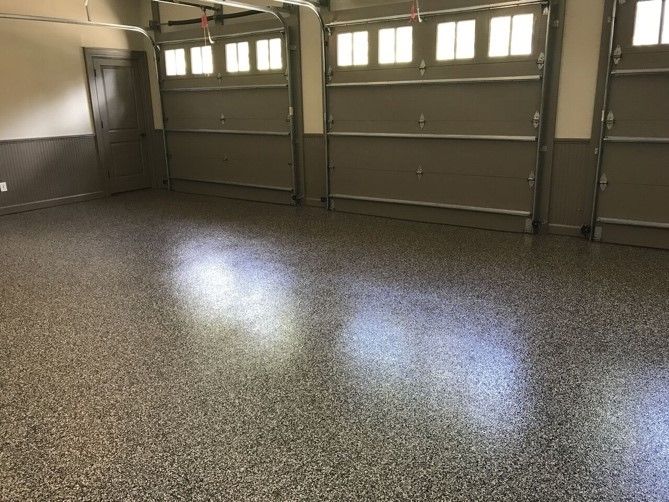 #3: Epoxy is Too Slippery
Most people don't realize how important traction is, especially in garages. This really comes into play when it rains and snows because moisture is present. Professionally installed systems full broadcast systems such as Granite Garage Floors "Granite or Quartz" systems are applied utilizing formulas based on the actual square footage of your garage. When they are properly installed the finished texture is somewhat of an orange peel surface which provides slip-resistance characteristics creating friction from shoes, bare feet, and even tires as compared to a sealed concrete floor.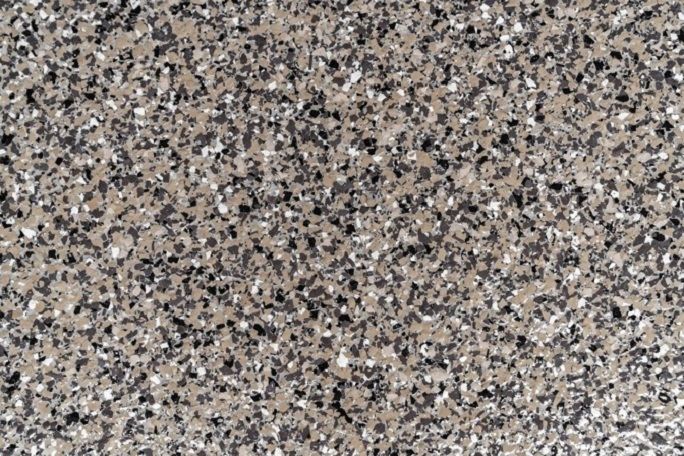 #4: "It's Too Expensive"
Whether you have a garage that is brand new, starting to deteriorate, or has conditions as severe as the concrete cracking from rebar heaving, the traffic and stress that a garage sees on a daily basis is worse than any other area of the home (with the exception of your roof).
If not protected, your garage will deteriorate and need to be completely torn out, ultimately costing $10-15/square foot. Additionally, it will be unusable for 30 days or more! Tile & carpet are rare in garages but also cost 2-3 times what and industrial coating system will cost to protect the floor or replace it entirely. By protecting one of the most abused areas of the home, you'll be adding real benefits to the longevity of your home creating value!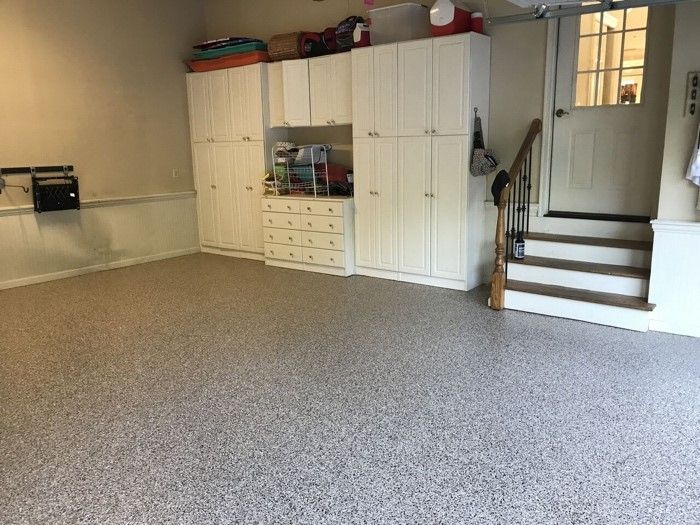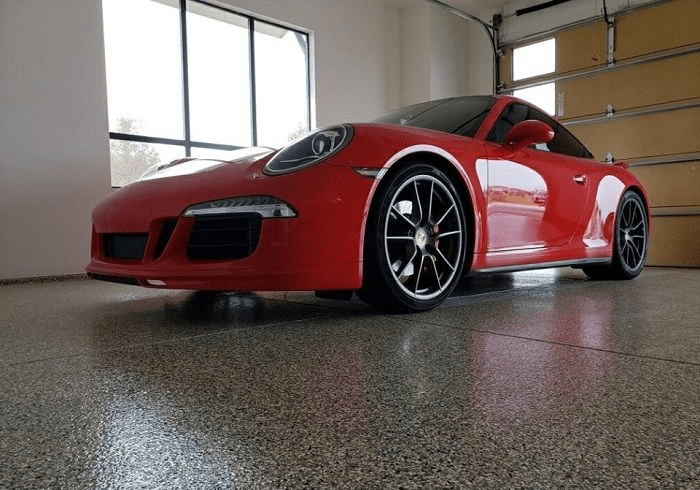 #5: "It Takes Too Much Work"
Purges are liberating! Isn't it time you donated some of your clutter? Even if you have things you'd like to keep in your garage, there are easy turn-key methods to have your garage transformed in days. Our installation only takes 1-2 days and you can walk on the floor the following day. This is a quick, inexpensive way to free up what can take up to 20% of a home's total square footage.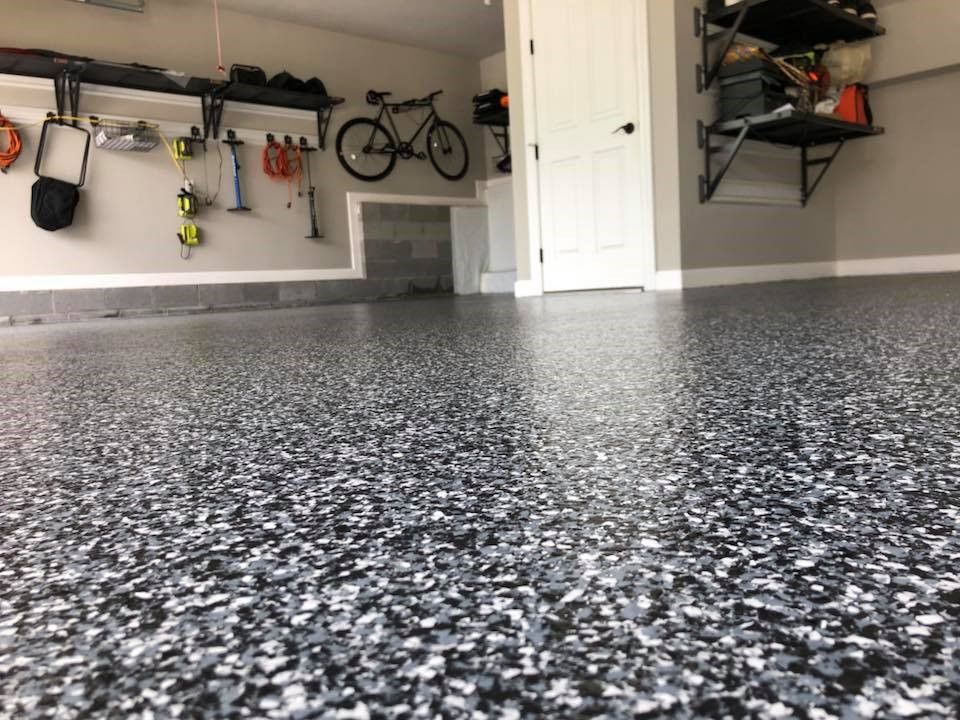 Don't procrastinate through another year allowing your home's value to decrease based on the poor condition of your garage. The "Garage Mirage" that you have ignored for years can be a huge asset of substance if addressed properly. Acknowledging your garage's poor condition will provide you a large, tangible area of your home that will instead appreciate over time and will make you proud to own it- and that is no illusion!