Maintenance
The key to ensuring that your garage floor looks great over the years is to keep it clean! Removing dirt and debris with a blower (weekly), wiping up spills, and mopping (seasonally) with water and a pH neutral cleanser will go a long way toward protecting the finish over the long-term. At Granite Garage Floors we offer a professional cleaning service that is available in select locations.

Recommended Cleaning Process
Click through to see each step!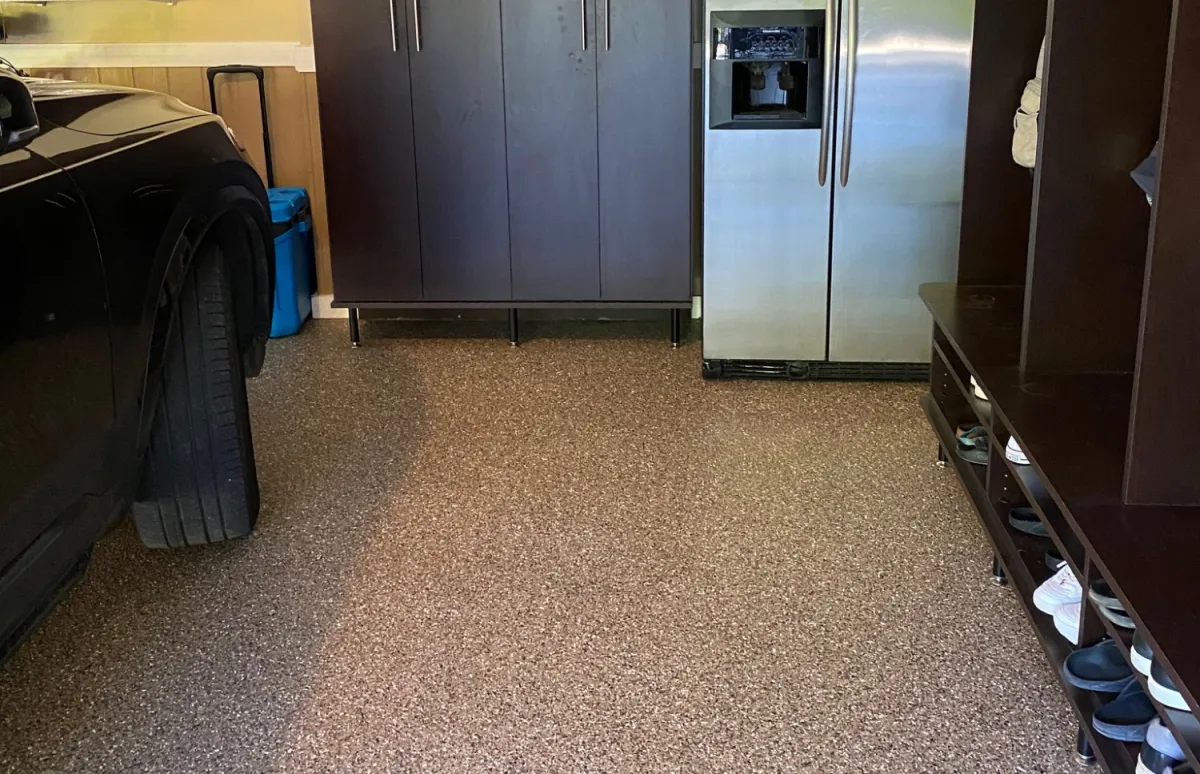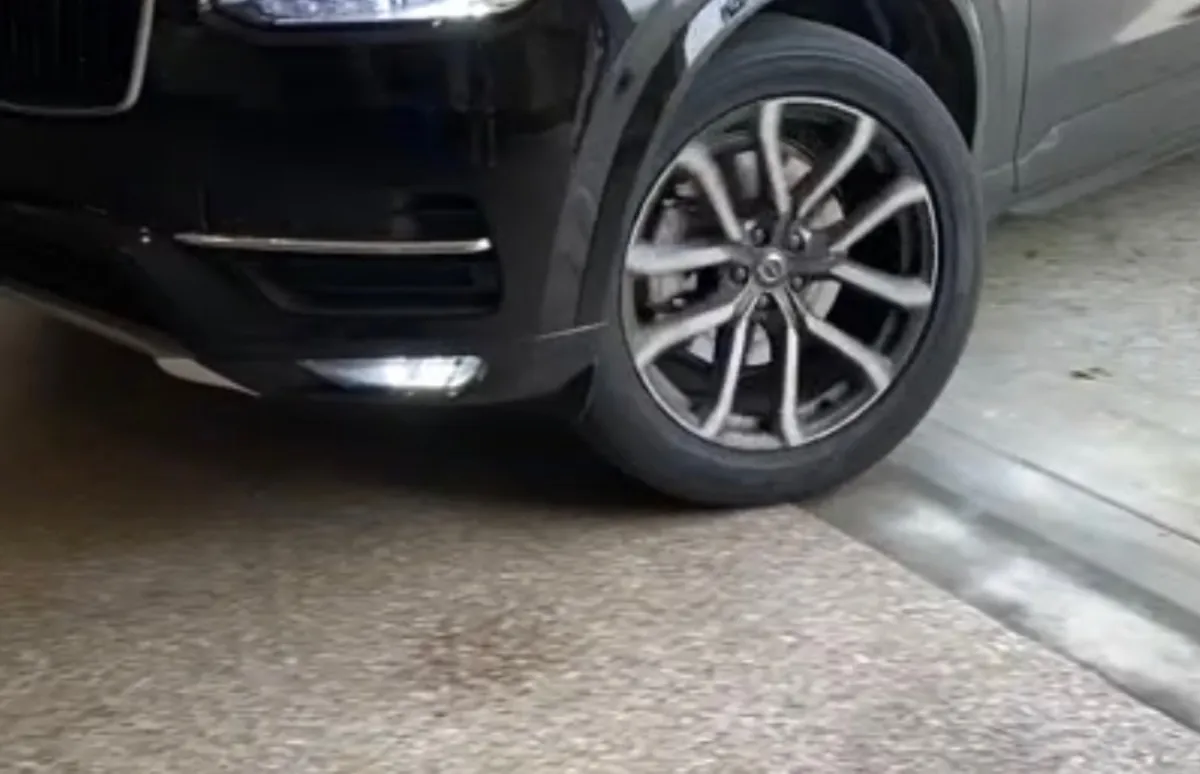 Remove cars and empty out the contents of your garage.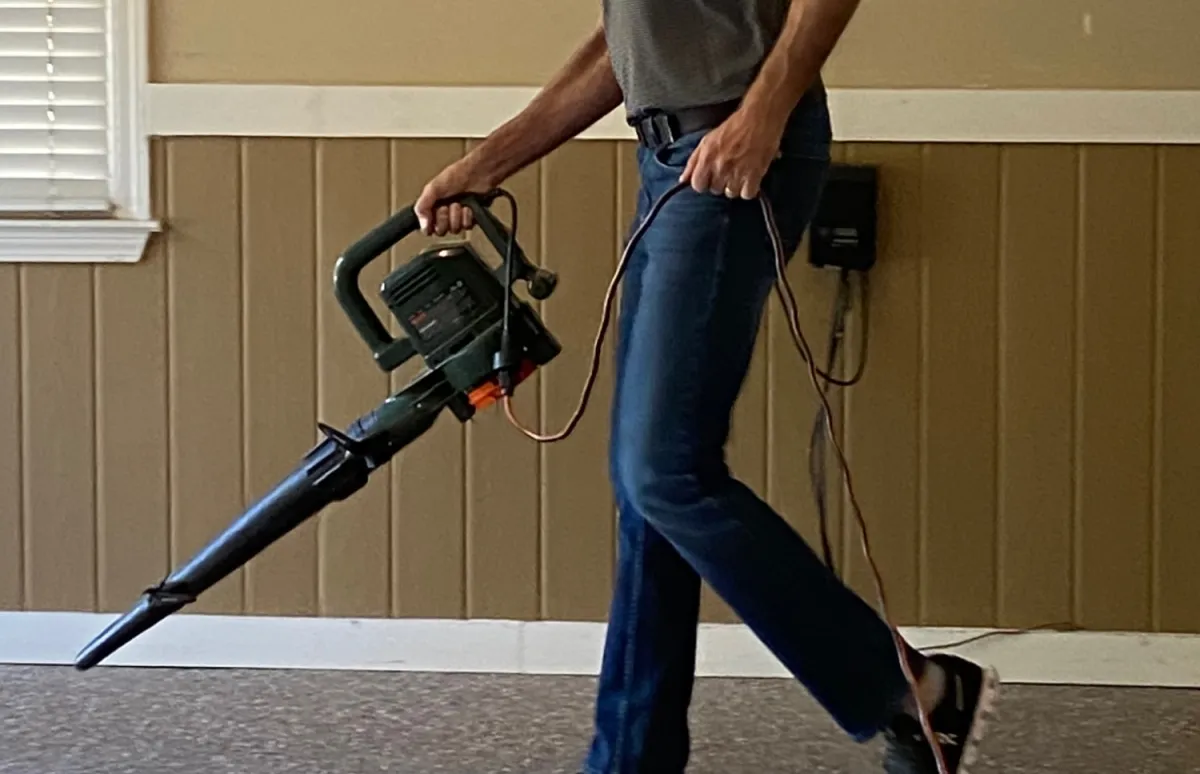 Blow out the garage removing dust and organic material.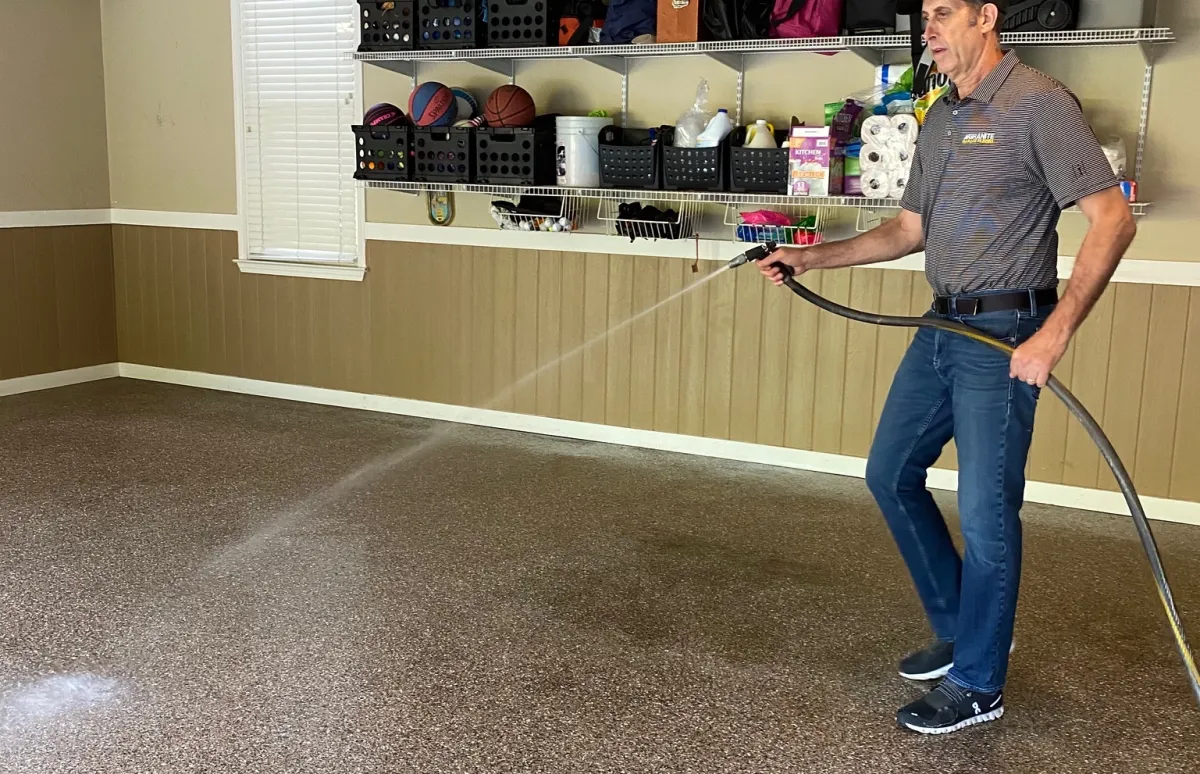 Saturate the garage floor with water using a hose and sprayer.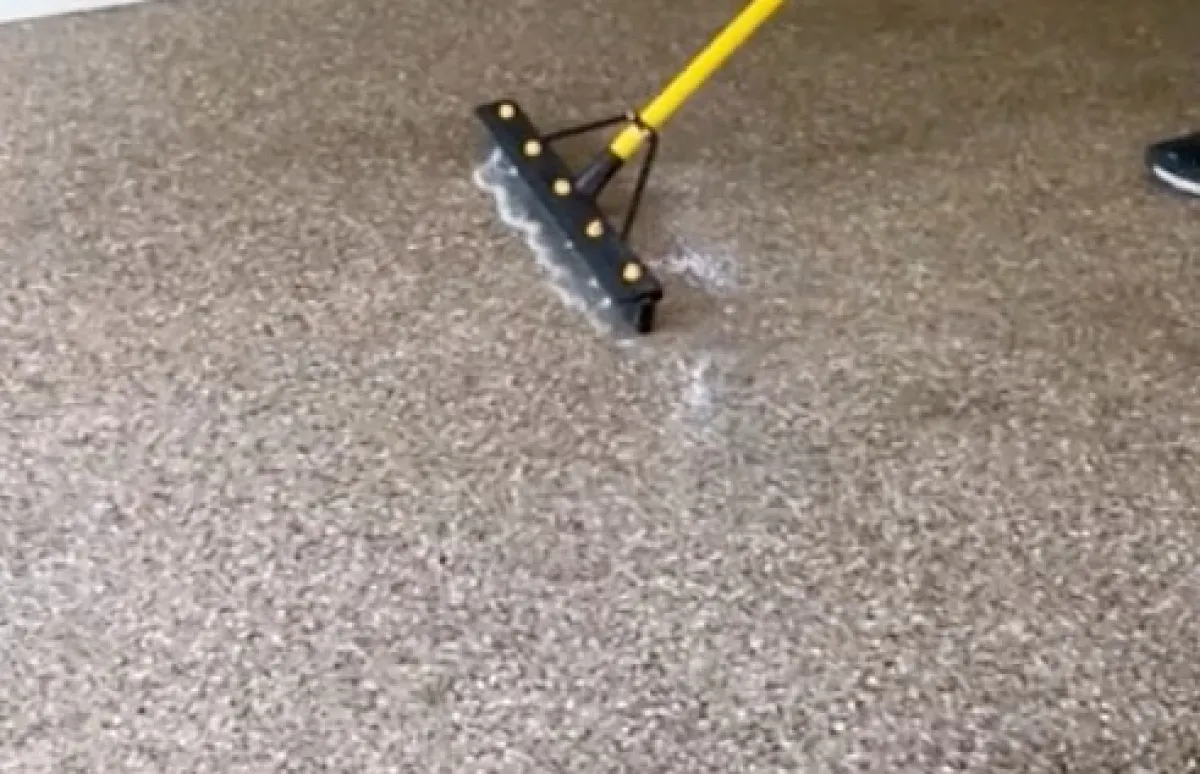 Squeegee out the dirty water off the garage floor as part of the initial rinse process.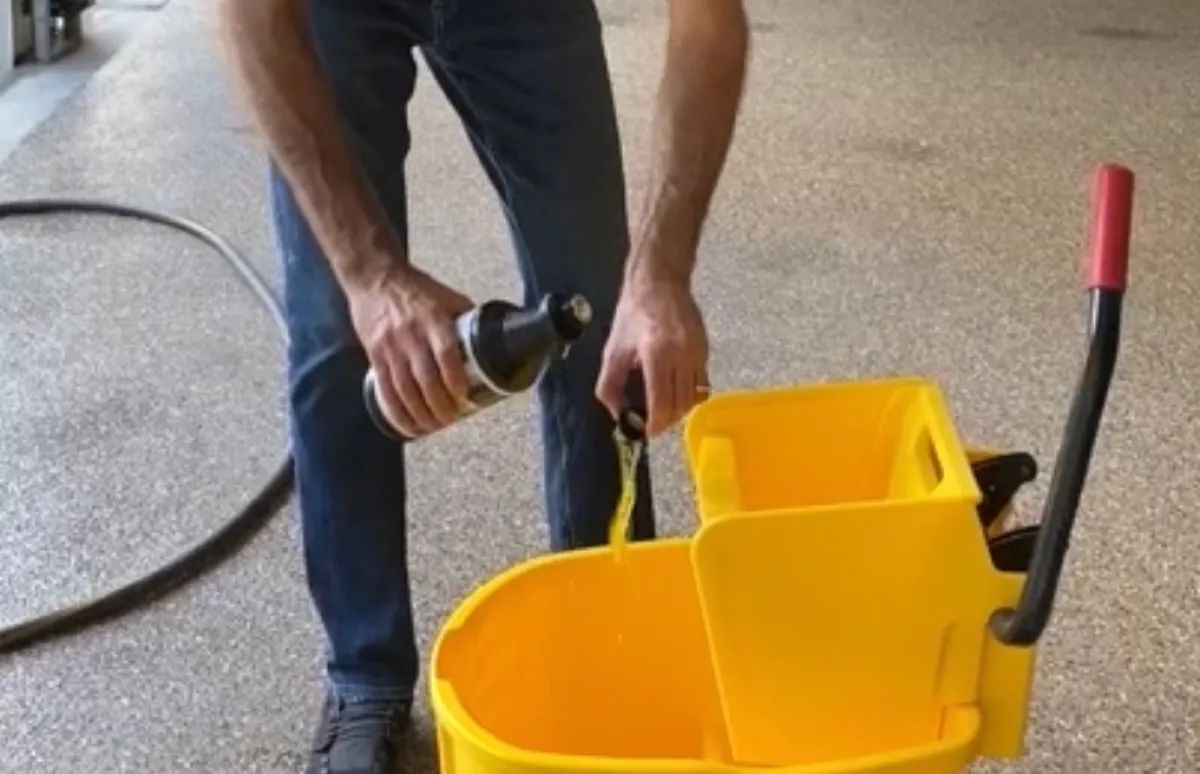 Fill your bucket with water and any PHH neutral cleaning solution like the one we include with your installation.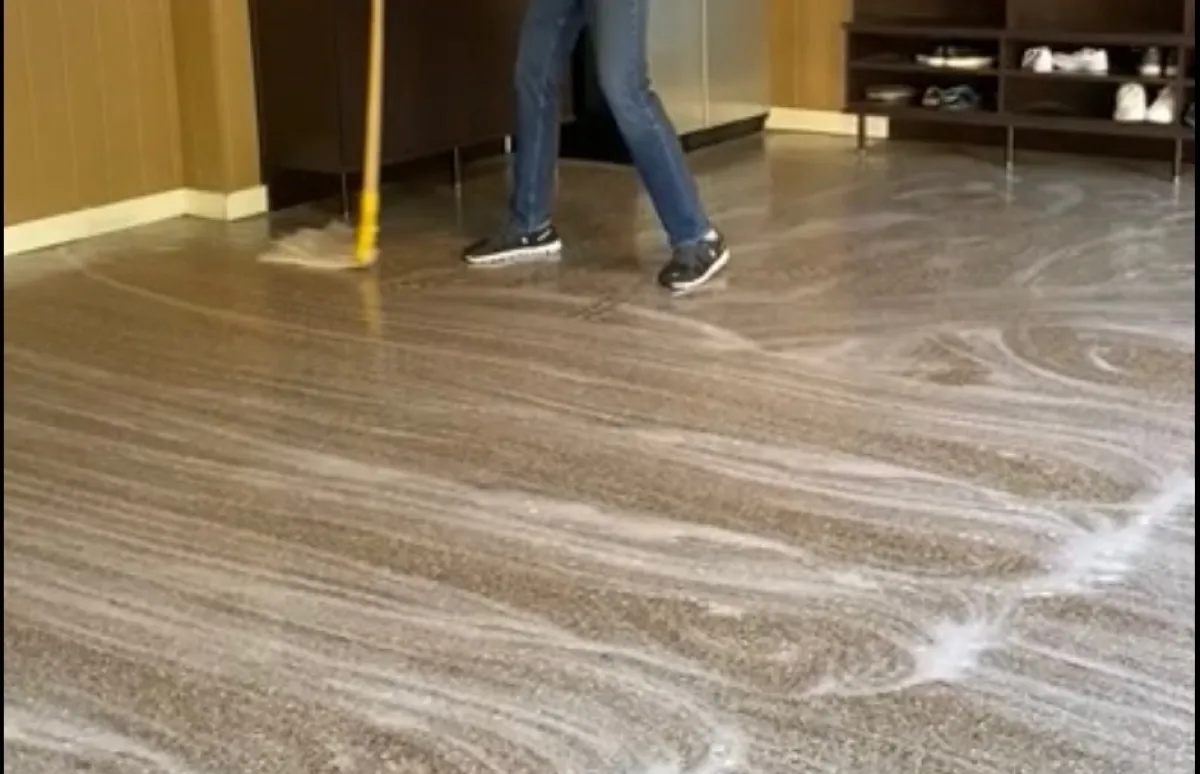 Aggressively mop the floor with soapy water from the front to back and from side to side.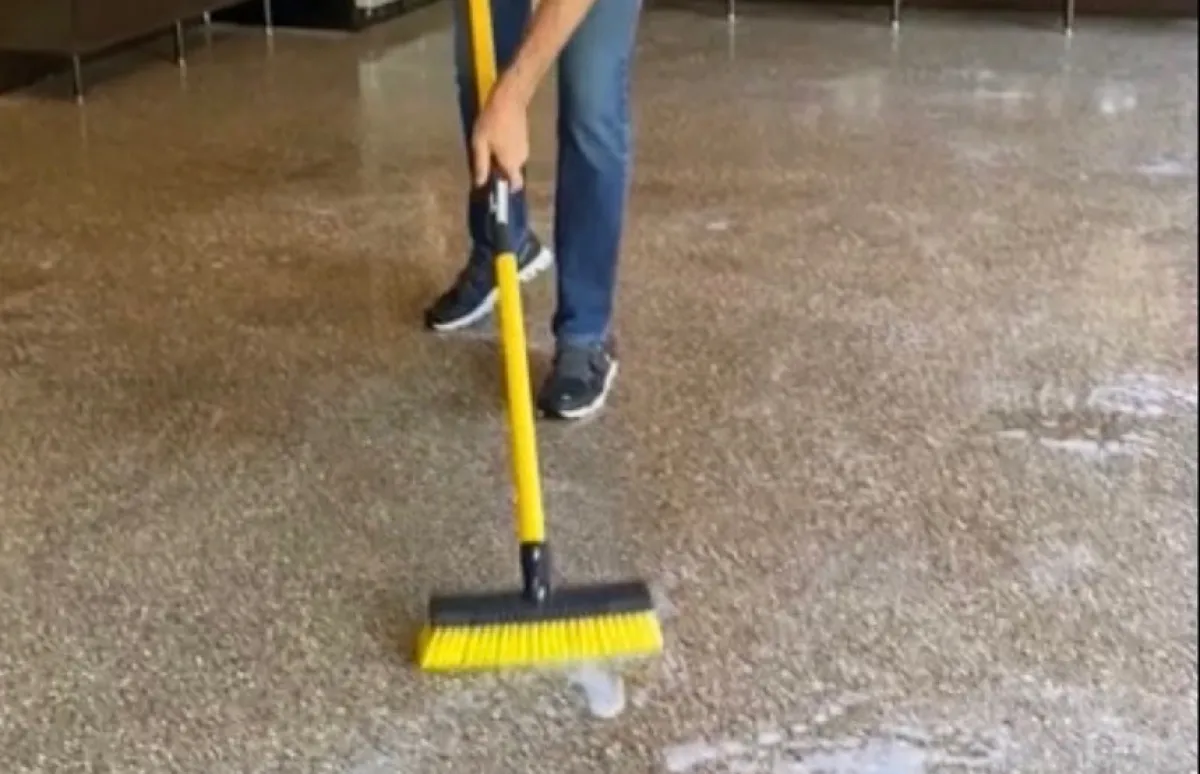 Brush any tough stains using a nylon stiff bristle brush or broom.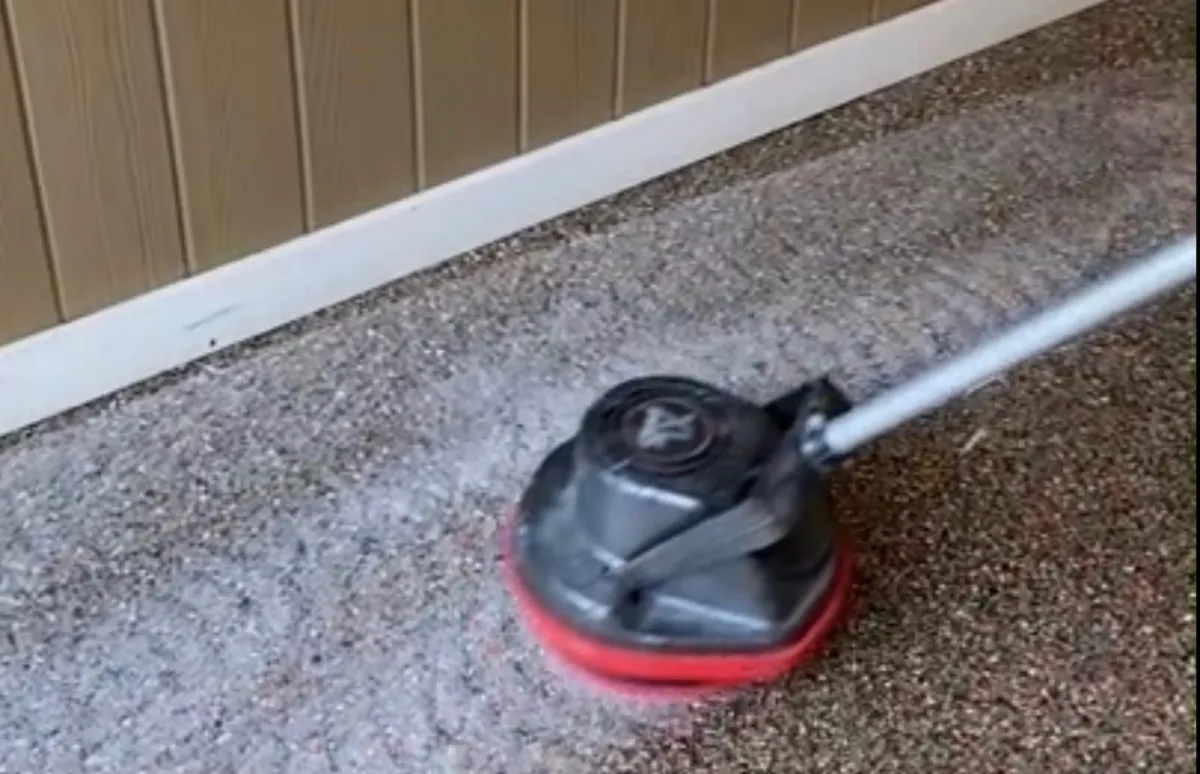 For faster results you may use a high-speed buffer. This is part of our professional cleaning protocol.
Remove all the soapy water from the garage floor using a squeegee.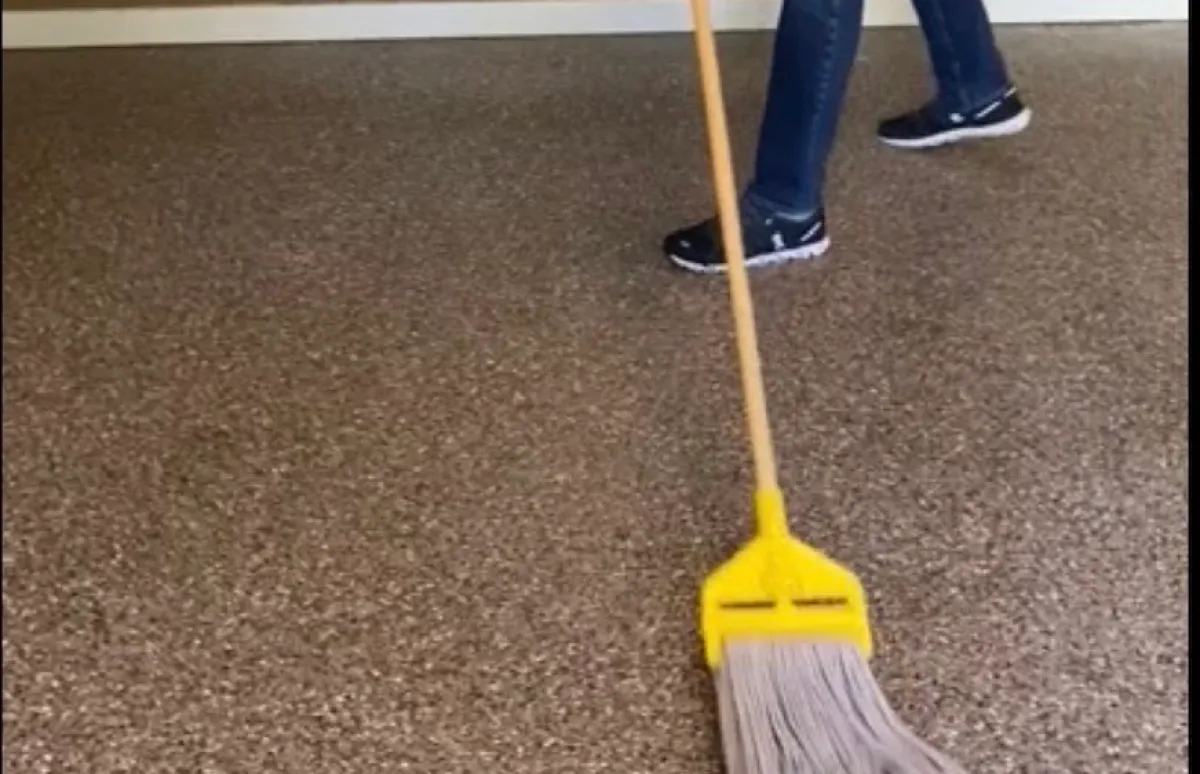 Fill the bucket with clean water and thoroughly rinse the floor removing remaining soap. We recommend rinsing often and mop from the front to the back and from side to side.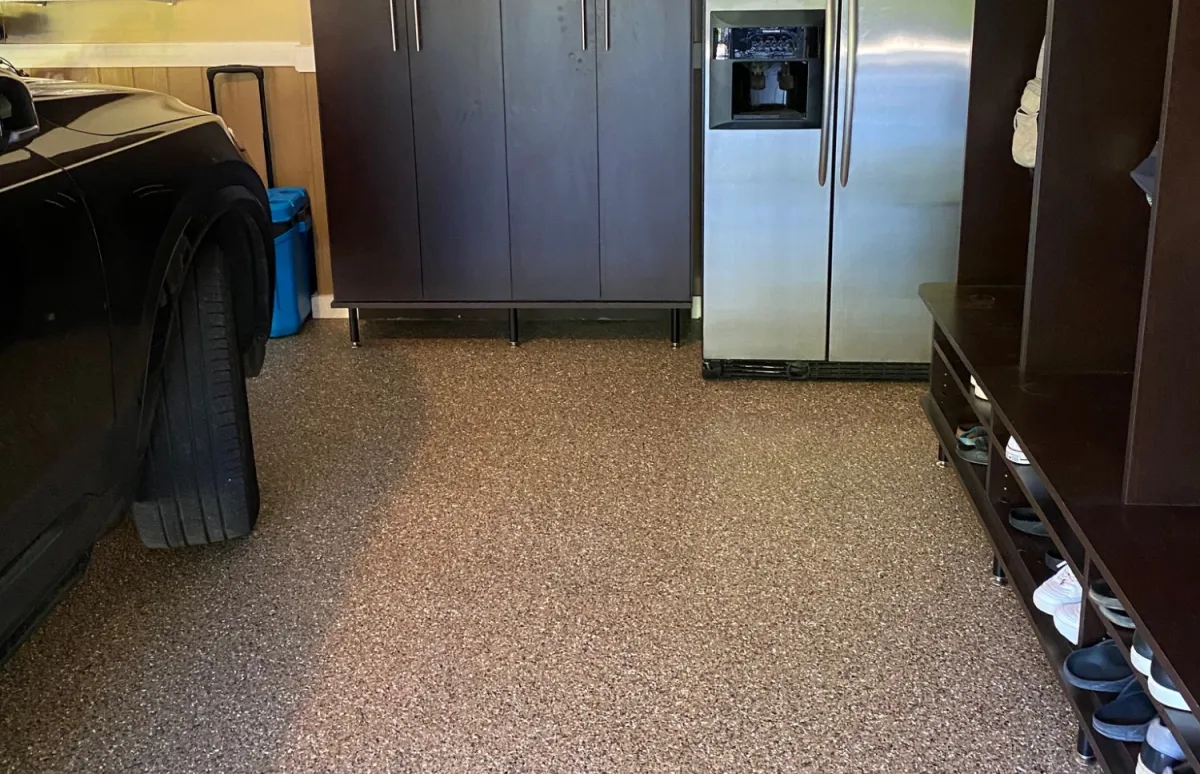 Keeping your Granite Garage Floor clean, will allow it to Look and Last Like Granite!