Join The
GGF Team of
Professionals
Granite Garage Floors is a franchise concept that is focused on providing professionally-installed epoxy coating systems for the residential, commercial, and industrial markets in the U.S.

We have a unique business model that will allow you to leverage your previous business experience by joining a team of like-minded, former corporate individuals that were looking to control their destiny by developing and owning their own businesses.
Our turnkey franchise system will provide you all the marketing, operational and technical support that will be necessary to allow you to quickly become the market leader in this expanding home and facility improvement category!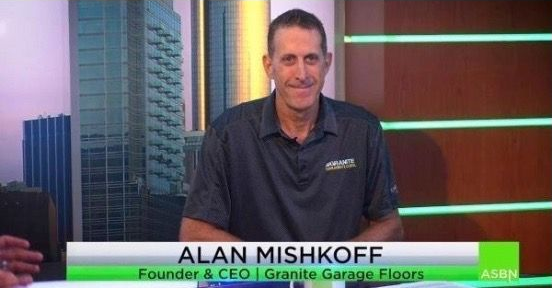 A Word From A
Franchise Owner
After working in the restaurant industry for over 10 years, I realized that my work had overcome my entire life. Time with my friends and family was minimal, especially around the holidays. I was ready for a change, and Granite Garage Floors was the perfect opportunity. I have always been a hands-on individual that likes a challenge, and upon joining the franchise, I was able to take their proven business model and establish a growing business. As a result, it has allowed me to create an integrated lifestyle where I am able to balance my business and family life. Don't get me wrong, I still work hard, however, it's on my terms and comes with financial freedom of owning your own business. Since opening up GGF Nashville, I haven't looked back. I enjoy being able to run my own business but also being a part of a like-minded and fun group that makes up the Granite Garage Floors Franchise Network. My wife and I couldn't be more pleased with our decision and we look forward to continued growth of our business in the Nashville community.
Hal & Emilee Bruen
Owners GGF Nashville
Find Your Niche
We currently have territories available throughout the US and we are actively looking for the right business partners that can take our proven business model and carve out your share of the high-end, niche market of epoxy coating systems. If you are driven, have a passion for sales, marketing, and project management, along with an entrepreneurial spirit and solid business acumen – then our system might be the right fit!